Dr. Chai knows how important brushing is and wants to motivate your kids to do it! Brushing is equally as important to the teeth as food is to the body, which is why he created the Cavity-Free Club for kids.
Even though we tell kids to brush their teeth, sometimes they just aren't motivated and don't really understand what happens if they don't brush (kids live pretty much in the moment) and how something so simple can have such a profound effect on their teeth.
Giveaways Galore
What motivates kids? Stuff! Kids love to get free stuff. (Actually, so do grown-ups, but we're going to focus on the kids in this blog post.)
Dr. Chai gave away two bicycles last month (one boy's bike and one girl's bike) to two lucky kids who were cavity-free! If that isn't motivation, we don't know what is.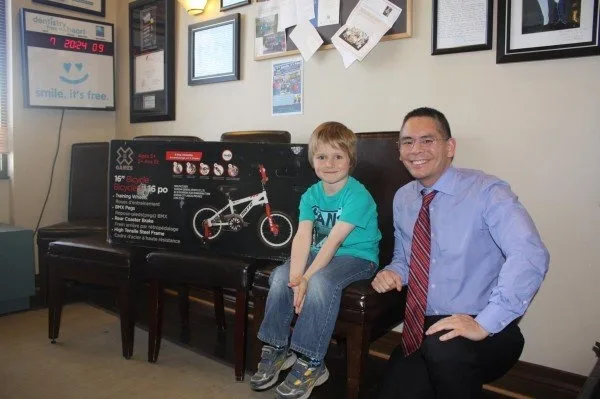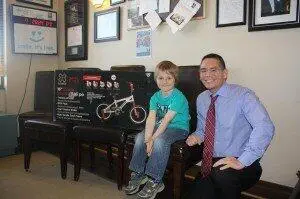 How It Works
All your child has to do to qualify for the annual drawing is to come in for a checkup.
Kids who are cavity-free will have their photos taken for our Cavity-Free Club wall, and their names will be put into a drawing to win one of two bikes—one boy's bike for a lucky boy, and one girl's bike for a lucky girl.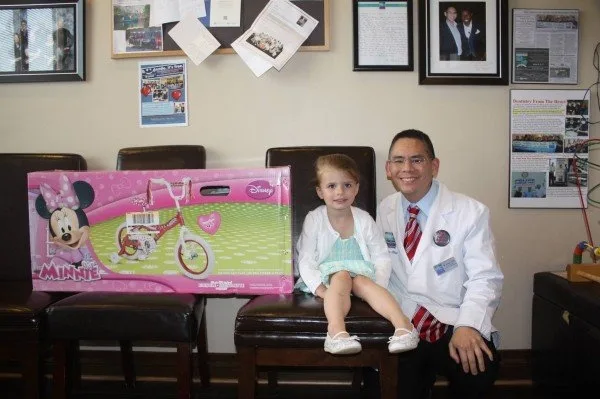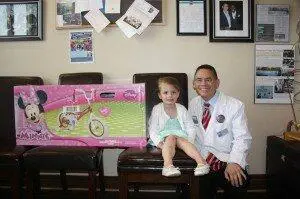 What about kids who have a cavity when they come in for the checkup? We certainly aren't going to let those kids miss out on this great opportunity, or even get discouraged about brushing just because they happen to have a cavity.
All you have to do is have Dr. Chai fix the cavity, and your child can join the club too—but he or she has to make sure to be cavity-free for the next checkup.
The whole purpose of the Cavity-free Club is to encourage kids, motivate them to brush their teeth after every meal, and make sure they realize that their dental health is important.
After all, you can't grow new teeth!
~Dr. Chai (a.k.a. Dr. Tooth!)